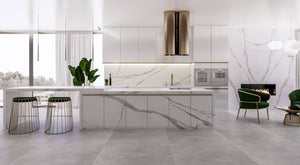 The beauty of Mother Nature inspires us endlessly.
We have created timeless engineered surfaces for contemporary architecture, inspired by the beauty of its millenary stones.
We are now perfectly replicating the true beauty of natural marbles and stones, using 100% Italian technology, earthy textures, and earthy tones, so we are not only preserving the environment but also creating a more responsible and respectful lifestyle.
---
12 products